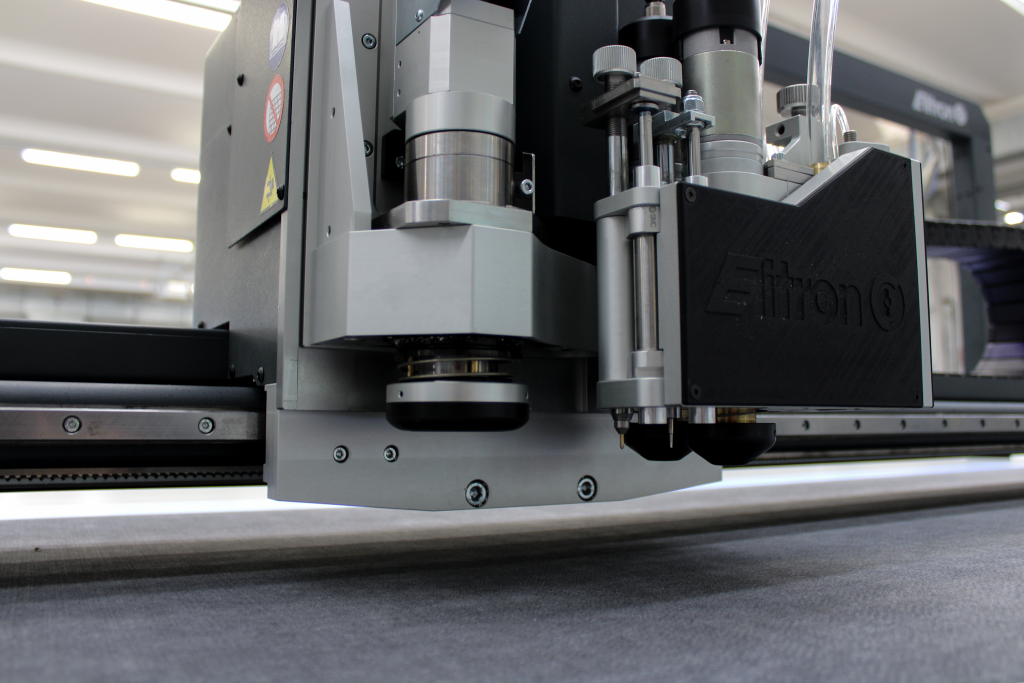 Customers and operators were particularly attracted by the Spark F multi-cut system and the Visio online nesting bench. A multipurpose cutting system Spark is available in two formats – 800 x 1600mm fixed top, and 1900 x 1600mm conveyor top, suitable for accurate prototype and production work cutting.
The multi-function 5-tool cutting head and the intelligent video projection system – for immediate prototyping – make this compact system a very flexible machine, therefore suitable for different production needs. Elitron's software The Visio online nesting bench was also among the latest showcased proposals. Powered by the company's proprietary Opera Software, the automatic nesting process enables to optimize production times and hide yield,
minimizing the scraps. A number of Vision technical features make this possible – the hide surface will be converted into a high-precision digital file, while the LED light illuminates the entire hide in order to ease the quality area recognition. The Elitron Digital Infrared (EDI) pen, supplied with the system, enables also the operator to categorize holes or flaws without marking the hide at all. A continuous monitoring of the
screen is no longer necessary, as digital marks on the material are clearly visible and intelligently coloured, and the markings will be directly encoded on the hide, for the sake of ergonomics and
time-saving.